Celebrity Speakers Rule The Speaking Circuit Heading Into 2019:
Are you looking to hire celebrity speakers for your event in 2019? You're not alone! Whether we realize it or not, celebrity influence invades many parts of of daily lives. To that end, the buzz a celebrity name can generate around your event is unprecedented. But how do you determine the right celebrity speaker for your audience? Unfortunately not all big name celebrities are good speakers. They may be great for marketing, but you need a keynote speaker who can deliver a real message and keep your audience's attention. Celebrity Speakers Bureau has created a list of the top 10 celebrity speakers who can do just that! Check out the top 10 trending celebrity speakers below: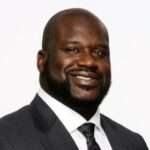 Shaquille O'Neal: Shaq is one of the most humorous and insightful celebrity speakers on the circuit today. His presence fills a room. When he talks, people listen. In 2018, Shaq has been a hit at many different events from business and tech expos like SXSW to sports banquets and sales conferences. His success in the NBA gives him a great starting point to talk about what it takes to be successful at your job, but he also is quite the savvy businessman. Shaq's business portfolio ranges from investments in Google and Apple to opening restaurants, fitness centers, and most recently becoming the style ambassador for J.C. Penney's "Big & Tall" business. He's a man of many talents, with great insights to share with your audience.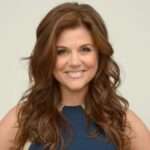 Tiffani Thiessen: Tiffani's career transition from prominent actress to full-fledged celebrity chef and lifestyle guru has been truly remarkable. She curates a huge online following through her website complete with tips for fashion, home decorating, tasty recipes and more. Not to mention her featured show on the Cooking Channel! Most recently, Tiffani released her first cookbook titled Pull Up A Chair: Recipes From My Family to Yours on October 2nd. Tiffani serves as a great keynote speaker for women's conferences and expos as well as celebrity chef events. She is a down-to-earth, charming celebrity keynote speaker who is a joy to work with.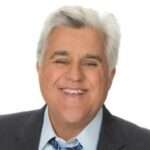 Jay Leno: The retired king of late night TV still rules the stage as a celebrity keynote speaker! His flair for entertainment is unmatched on today's speaking circuit. He knows how to grab an audience's attention and share lessons for success in work and life that resonate with people of all walks of life. Are there any car aficionados in your audience? Even better! Jay has an affinity for automobiles and even his own car TV show on CNBC. When our clients are looking to hire celebrity speakers, they want someone with panache. Someone who takes control of the room and owns it. Jay Leno is your man!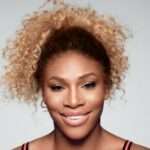 Serena Williams: Serena is one of the most iconic female athletes of all-time bar none. What's more, she uses her platform to be a role model and trailblazer for women in the 21st century. She's not afraid to speak out against injustice, and inspires women to recognize their own self-worth. What's not to love with this empowering female athlete? Naturally, Serena is one of the most requested celebrity speakers for events and conferences. She does a moderated Q&A format which allows the client to shape the conversation to fit their audience. A few of Serena's recent speaking engagements include a conversation at the 2018 Teen Vogue Summit, NRF's Annual Shop.org Conference, and the 15th Annual Pennsylvania Women's Conference.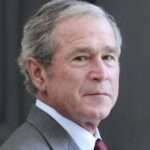 George W. Bush: Former President's never go out of style! Just ask Barack Obama, or George W. Bush. George receives hundreds of speaking requests each month. Unfortunately he can't accept all of them, but makes time for a handful of speaking engagements in his yearly calendar. As expected, his fee is upwards of $250,000 plus private airfare, car service and hotel accommodations. Just this week, George was announced as the featured keynote speaker at the Celebrators Conference in Pigeon Forge. His keynote will center around his career, life story, faith, and celebrate the service of veterans. If you have the budget, George is well worth the fee!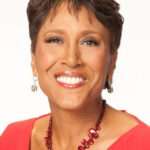 Robin Roberts: Today, Robin is perhaps best recognized as an anchor on ABC's Good Morning America. But she is way more than just a brilliant TV journalist! Many may remember her from her time as a staple on ESPN programming. Still others celebrate her as a beacon of hope and encouragement as a breast cancer and MDS survivor. One thing is for sure. Robin Roberts is an inspiration to many people all over the world. Her life hasn't been easy, but she uses her story of challenges and success to inspire others to find joy and happiness in their own lives.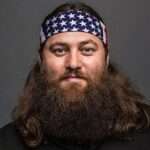 Willie Robertson: Willie has come a long way from the backwoods of Louisiana! Now a respected businessman and entrepreneur, his story of turning his family's business into a multi-million dollar empire is one that resonates with many small business owners, entrepreneurs and family-owned enterprises across the United States. In addition to current business operators, Willie is inspiring the next generation. This week he spoke to a group of business majors and community members at Indiana University Southeast's First Savings Bank Speaker Series. He shared his Duck Commander stories as well as provided the crowd with insights to help them build their own successful business through hard work and a passion for product and customers. Willie is great for both business events and faith-based conferences.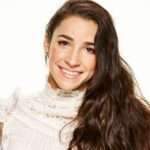 Aly Raisman: Aly is a one-of-kind Olympic athlete with a heart of Gold. She's a leader, motivator, role model and empowering voice for women in the wake of the #MeToo Movement. Post Olympic success, Aly has been an outspoken voice in support of women who have been assaulted. She has helped raise awareness surrounding the issue and was awarded the Arthur Ashe Courage Award in May. Aly has also been the face of many top industry brands including Airie, Leesa Sleep, Purple Carrot and many more. When she's not on set for campaign shoots, Aly travels the country as a motivational keynote speaker for women's conferences, university speaker series and business events.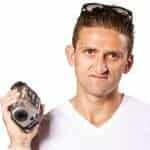 Casey Neistat: Creator. Innovator. Motivator. These are just a few of the nouns we use to describe creative genius Casey Neistat. Casey is a pop culture icon thanks to his popular YouTube videos and marketing initiatives for major brands such as Nike and Mercedes. Some may categorize Casey as just a filmmaker. We'd say that's just the tip of the iceberg with this guy. He is a futuristic thinker of many talents centered around content creation that resonates with people all over the world. Casey helps audiences tap into their creative gene and envision the future of their company. In addition, Casey is an expert on all things social media, attracting a following, and making an impact with consumers.
Soledad O'Brien: Last but not least on our list of celebrity speakers for hire is Soledad O'Brien. This inspirational, award-winning CNN journalist and documentary producer is a champion for diversity and social activism. Additionally, Soledad is the currently host of the political magazine show Matter of Fact. On the show, Soledad covers the pressing issues of today through inclusive dialogue with the top decision makers shaping the American political landscape. She can give a standup keynote, or answer more pertinent questions for your audience in a moderated Q&A format.
This celebrity speakers list is just a start! There are so many inspiring and motivational celebrity speakers making the rounds on the speaking circuit. Celebrity Speakers Bureau is your #1 source to hire celebrity speakers. We will work with you to determine the best fit for your event audience and theme while working to secure your celebrity speaker at the lowest possible fee. We work on behalf of you, the client, not the speaker, with your best interests in mind. Contact the team at Celebrity Speakers Bureau via email at booking@celebrityspeakersbureau.com or call (212) 410-2853 to hire celebrity speakers for your next event.