Celebrity Trending 10: Athlete Entrepreneurs Edition
Are you looking to hire a celebrity speaker for your next conference or event in 2019 or 2020? Well, Celebrity Speakers Bureau has got you covered. Below is an outlined list of the 10 trending celebrities at the moment who are blowing up as the biggest names on the speaking circuit. Whether you are looking for one of the hottest new entrepreneurs in the market, or an exemplar of an entertainment icon, we've got 'em all listed as a one-stop shop for you to book a celebrity for your next event. Contact Celebrity Speakers Bureau today to hire a Sports Speaker or Entrepreneur Speaker for your next corporate event.
Athlete Entrepreneurs Edition:
Whether it was on the field in his storied MLB career, on social media, fiancé and Jennifer Lopez, or in the boardroom, Alex Rodriguez continues to win. Known for his baseball accolades, his list of entrepreneurial accomplishments and endeavors are even more impressive, as he serves as CEO of his own venture capitalist firm, A-Rod corp, a Fox, ABC, and CNBC Sports television analyst, a Yankees Special Advisor and the owner of a UFC GYM franchise that is rapidly expanding. The 14-time All-Star has quickly taken the business world by storm, and in just a few short years since hanging up the cleats, has established himself as a business titan for years to come.
Hall of Fame quarterback and celebrity speaker for hire Peyton Manning has remained nearly as popular as he was during his playing days due to his massive exposure in commercials such as Papa John's and Nationwide with  Brad Paisley, however, Peyton's business legacy goes beyond almost being in as many commercials as Shaq. Manning owns two Anheuser-Busch distributors in Louisiana, as well as dozens of Papa John's locations across multiple states. Manning is also the head of The PeyBack Foundation, providing more than $14 million to disadvantaged youth since its inception, and has multiple featured shows on tap for 2019 on ESPN's streaming service, ESPN+.
Racing legend Danica Patrick is shifting her sights from the checkered flag to becoming a full time entrepreneur. After a trailblazing career, the sports speaker for hire Danica Patrick has devoted her time to new business ventures off the racetrack. To name a few, she has her own athleisure wear clothing line, Warrior by Danica Patrick, a wine company, Somnium, and a recently published health and fitness book, Pretty Intense. She's not totally moving away from Sports, as she became the first female host of the ESPYs just a year ago, but is still racing towards the top-ranked athlete entrepreneurs in business.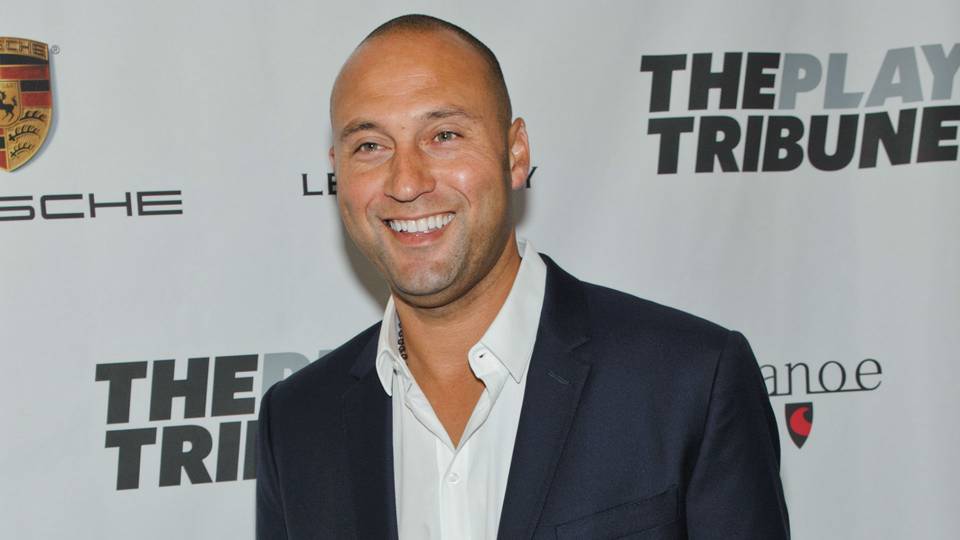 "The Captain", sports speaker for hire Derek Jeter, is another Yankees legend who has continued winning off the field. Wasting no time after retirement, Jeter continued to spread his baseball knowledge and influence becoming CEO and co-owner of the Miami Marlins. In addition, he founded the Players Tribune, a media outlet for players to engage directly with fans that have been heavily used by the top athletes in the world today. With his legendary leadership being demonstrated now off the field, Jeter has already become a sports business tycoon.
The most decorated Olympic gymnast in history, sports speaker for hire Shannon Miller is sharing her lifestyle with consumers. She has shifted from a 7-time Olympic medalist to a global health and wellness advocate, delivering motivational speeches about her triumphant battle against cancer, her life as a mom, and her memoir, It's Not About Perfect: Competing for My Country and Fighting for My Life. Her brand, Shannon Miller Lifestyle: Health and Fitness for Women, launched in 2010 and ever since, Miller reached the community with countless healthy practices and initiatives to make a change for the better.
4-time Olympic Gold Medalist and Grand Slam Champion Venus Williams has crafted a successful career as an entrepreneur in addition to her tennis stardom. She is the CEO and founder of activewear brand EleVen, a company that makes tennis and women's clothing for yoga, fitness, running, and dance. Sports speaker Venus Williams also serves as CEO of design company V Starr Interiors. Williams is heavily involved with the operations and marketing of the companies, which has lead to her and her companies' rapid success.
After a successful career as the All-Pro running back in the NFL, sports speaker Eddie George worked to receive his MBA degree and move towards becoming an accomplished entrepreneur. From serving as a professor at Ohio State University to running a wealth management firm to developing a consultant firm, EDGE, to owning and operating his own restaurant Eddie George Grille. Not many athletes have stakes in these many different areas, but George has climbed to the top.
NFL Hall of Famer John Elway has long been connected to the Denver Broncos, first as a SuperBowl winning quarterback, and currently as the General Manager for his beloved team. In addition to running an NFL team, Elway was the owner of another football team in the arena league, owned five auto dealerships that he sold for over 80 million dollars, and currently owns four steakhouse restaurants. John Elway will continue to run the Broncos in hopes to deliver them another SuperBowl, as well as continue to work off the field in various business ventures.
Gold Medal winning Olympic gymnast Nastia Liukin has followed in the footsteps of fellow gymnast turned entrepreneur Shannon Miller with her latest venture, Grander. Grander is an inspirational mobile app used by gymnasts to get connected with and mentored by their idols. The best gymnasts in the world including herself, Jordyn Wieber, and Aly Raisman act as mentors to aspiring athletes through this innovative community building network. After an incredible 20-year gymnastics career, Liukin still has her whole life ahead of her, and will undoubtedly continue to create new business endeavors in the next step of her career.
One of the most prolific passers in NBA history, Hall of Fame point guard, and sports speaker for hire Steve Nash has made a splash off the court since his retirement in 2015. In addition to serving as a player development coach for the champion Golden State Warriors, Nash is the founder of the Steve Nash Foundation, dedicated to assisting underserved children in their health, personal development, education and enjoyment of life. To add to the list, Steve also has his own film production company, Control Media, has ownership stakes in both the Vancouver Whitecaps and Real Mallorca Football Clubs, and serves as a soccer analyst for Bleacher Report, and General Manager of the Canadian National Basketball Team.
This Celebrity Trending 10 Speakers list is just the start! There are countless inspiring and motivational celebrity speakers making the rounds on the speaking circuit. Celebrity Speakers Bureau is your #1 source to hire celebrity speakers. We will work with you to determine the best fit for your event audience and theme while working to secure your celebrity speaker at the lowest possible fee. We work on behalf of you, the client, not the speaker, with your best interests in mind. Contact the team at Celebrity Speakers Bureau via email at booking@celebrityspeakersbureau.com to hire celebrity speakers for your next event.