Celebrity Trending 10: Power Couples Edition
Are you looking to hire a celebrity speaker for your next conference or event in 2019 or 2020? Well, Celebrity Speakers Bureau has got you covered. Below is an outlined list of the 10 trending celebrities at the moment who are blowing up as the biggest names on the speaking circuit. Whether you are looking for one of the hottest new entrepreneurs in the market, or an exemplar of an entertainment icon, we've got 'em all listed as a one-stop shop for you to book a celebrity for your next event. Contact Celebrity Speakers Bureau today to hire a Sports Speaker or Entrepreneur Speaker for your next corporate event.
Power Couples Edition:
The hottest couple in Hollywood has been around since 1997, but the flames are still there. Both A-List stars in film and TV, the Smiths family has created a model for what success looks like both in their careers, and in their marriage. Celebrity speaker for hire Will Smith is coming off starring in the Disney blockbuster Aladdin, and Jada stays busy hosting Red Table Talk, an irreverent new Facebook Watch talk show with the hottest celebrities in entertainment. In June, she was honored at the 2019 MTV Movie & TV Awards, receiving the Trailblazer Award. They've also joined forces to create the Will and Jada Smith Family Foundation in Baltimore, Maryland, focusing on youth in urban inner cities and family support. With the couple each reaching new levels of success with each passing year, they also continue to biggest power couple in entertainment.
Another one of the most popular pairings in Hollywood is actress for hire Blake Lively and hilarious actor Ryan Reynolds. Known for his always sarcastic view on relationships and kids, Reynolds and Lively are the celebrity couple that everyone roots for. In 2018, Reynolds ventured beyond his blockbuster hits to purchase Aviation Gin, immediately becoming the owner and spokesman for the company. In addition, Lively became a spokesperson for L'Oreal in 2013, coming as no surprise, being known as one of the most confident and beautiful women in Hollywood. On top of all of their success, the couple is expected a new baby, announced in June, their third together.
3. Neil Patrick Harris & David Burtka
Actors Neil Patrick Harris & David Burtka have extremely busy lives, especially with 8-year-old twins in the mix. Celebrity speaker for hire Neil Patrick Harris has starred in countless movies over the years as well as the hit show, How I Met Your Mother, and David Burtka recently released his first cookbook, Life is A Party. The couple also co-produced the documentary, Wig, documenting the history of Wigstock, an annual drag festival that running for 20 years in Manhattan. The film will debut this June on HBO.
4. John Legend & Chrissy Teigen
Iconic pop culture couple John Legend and Chrissy Teigen are some of the biggest stars on social media and love to post about their life as a couple and their two kids, Luna and Miles. EGOT winner and celebrity speaker for hire Legend competes as a judge in the voice, recently winning the competition as it wrapped in May. Teigen has judged on hit shows like Lip Sync Battle, released a New York Times Bestselling cookbook Cravings: Recipes for All of the Food You Want to Eat, following it up with Cravings 2 in 2018. Teigen also released a line of cookware, a clothing line, in collaboration with Revolve, and will host the upcoming show Bring the Funny on NBC.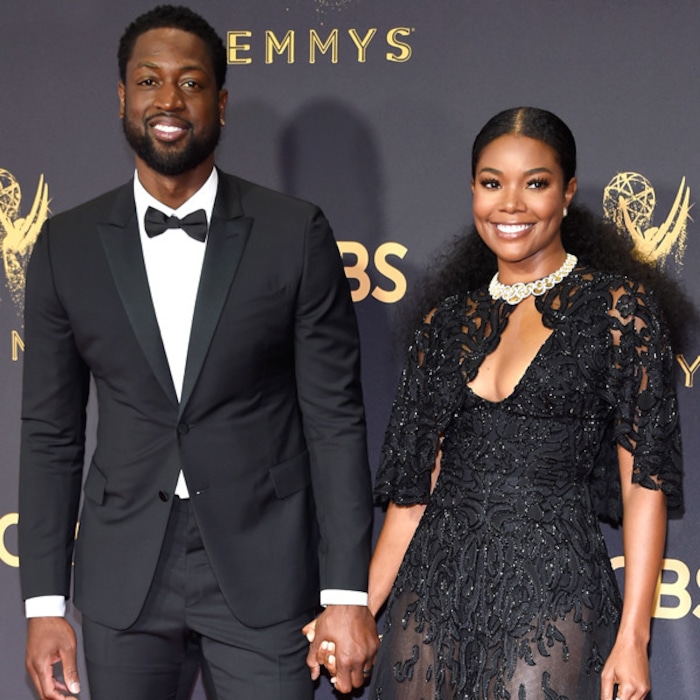 Coming off his last NBA season and farewell campaign, sports speaker for hire Dwyane Wade is just getting started when it comes to his off the court ventures and he will now have plenty of time to spend with his wife, actress for hire Gabrielle Union. The Wades are among the hottest couples in Hollywood, gracing everything from the red carpet to the ESPYs. Together the couple parents his four kids, including the couple's 6-month old daughter. Nowadays, Wade focuses on ventures including his wine label Wade Cellars, and Union stars as a judge on America's Got Talent and a new show LA's Finest. Wade and Union can be seen working out together in a new Gatorade commercial and actively giving back to the community, recently paying for the funeral of a young gay man, Nigel Shelby
6. Cynthia Nixon & Christine Marinoni
Actress Cynthia Nixon and wife Christine Marinoni certainly make a power couple, both strong activists in entertainment and politics. The Sex and the City Star received the Visibility Award from the Human Rights Campaign in 2018 for her work in advancing LGBTQ rights, even announcing a campaign for governor in New York that same year. Marinoni is a fierce political advocate as well making them such a strong couple. Both major advocates for progressive change, specifically in New York City, they each donated $4,950—the maximum campaign contribution allowed for an individual—to NYC Mayor Bill de Blasio who they strongly support together.
7. Ashton Kutcher and Mila Kunis
Dating back to their That '70s Show days, celebrity speakers for hire Mila Kunis and Ashton Kutcher have always had a strong connection and reconnected in 2012, quickly becoming one of the most famous couples in Hollywood. Kutcher is a well-known investor, appearing on Shark Tank, and having multiple different ventures outside of acting including stakes in over 60 companies including Skype, AirBnB, Foursquare, and multiple different startups. Kunis has been a spokesperson for Jim Beam since 2013 and even has her own production company Orchard Farm Productions. The couple and parents of 2 are definitely one of the most business savvy couples in Hollywood.
NFL Hall of Famer John Elway has long been connected to the Denver Broncos, first as a SuperBowl winning quarterback, and currently as the General Manager for his beloved team. In addition to running an NFL team, Elway was the owner of another football team in the arena league, owned five auto dealerships that he sold for over 80 million dollars, and currently owns four steakhouse restaurants. John Elway will continue to run the Broncos in hopes to deliver them another SuperBowl, as well as continue to work off the field in various business ventures.
Gold Medal winning Olympic gymnast Nastia Liukin has followed in the footsteps of fellow gymnast turned entrepreneur Shannon Miller with her latest venture, Grander. Grander is an inspirational mobile app used by gymnasts to get connected with and mentored by their idols. The best gymnasts in the world including herself, Jordyn Wieber, and Aly Raisman act as mentors to aspiring athletes through this innovative community building network. After an incredible 20-year gymnastics career, Liukin still has her whole life ahead of her, and will undoubtedly continue to create new business endeavors in the next step of her career.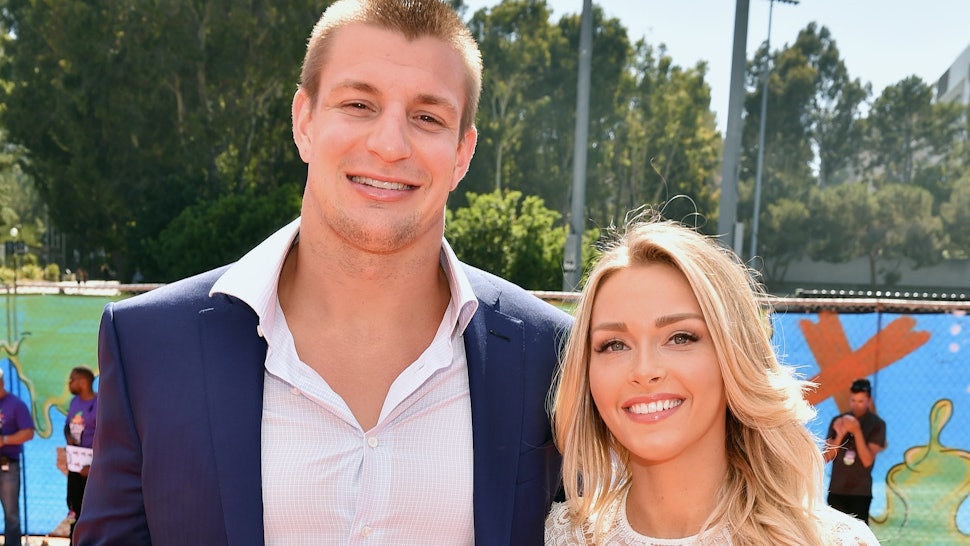 One of the most prolific passers in NBA history, Hall of Fame point guard, and sports speaker for hire Steve Nash has made a splash off the court since his retirement in 2015. In addition to serving as a player development coach for the champion Golden State Warriors, Nash is the founder of the Steve Nash Foundation, dedicated to assisting underserved children in their health, personal development, education and enjoyment of life. To add to the list, Steve also has his own film production company, Control Media, has ownership stakes in both the Vancouver Whitecaps and Real Mallorca Football Clubs, and serves as a soccer analyst for Bleacher Report, and General Manager of the Canadian National Basketball Team.
This Celebrity Trending 10 Speakers list is just the start! There are countless inspiring and motivational celebrity speakers making the rounds on the speaking circuit. Celebrity Speakers Bureau is your #1 source to hire celebrity speakers. We will work with you to determine the best fit for your event audience and theme while working to secure your celebrity speaker at the lowest possible fee. We work on behalf of you, the client, not the speaker, with your best interests in mind. Contact the team at Celebrity Speakers Bureau via email at booking@celebrityspeakersbureau.com to hire celebrity speakers for your next event.