Who are the best NFL Keynote Speakers to win the day at your next event?
NFL football is back! With the 2018 NFL season now underway, NFL keynote speakers have moved to the top of everyone's list for personal appearances, speaking events, autograph signings and more. The question is, who are the best NFL motivational speakers who can lead, inspire and motivate the audience at your next event? While name recognition is certainly important to generate a buzz, you want a good speaker too. Not just a big name. Someone who can command the stage and leave your audience with tangible takeaways they can immediately employ in their work and home lives. We've compiled a list of the top 10 trending NFL keynote speakers available for hire below: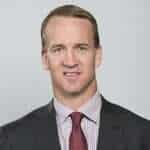 Peyton Manning: 5-time NFL MVP Peyton Manning is undoubtedly the most requested NFL motivational speaker on the speaking circuit today. He's a natural born leader, and served as a source of motivation for every teammate he played with over the course of his 18-year career in the NFL. Now as a player turned motivational speaker, Peyton exemplifies the concepts of leading by example, bringing people together to accomplish a common goal, and developing a strategy for success in work and life. His message is not industry specific, so he fits the bill for any business event, corporate conference or nonprofit event.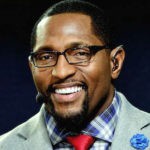 Ray Lewis: Recent Hall of Fame inductee Ray Lewis was a force to be reckoned with as the captain of the Baltimore Ravens defense. He is still a force to be reckoned with, albeit on a different stage as a motivational speaker for corporate events and fundraisers. Ray brings a certain type of energy, encouragement and enthusiasm that is not a given when it comes to keynote speakers. He is a larger than life yet down-to-earth speaker who commands the stage when he speaks to audiences about the importance of teamwork, hard work, perseverance and passion for your craft.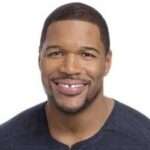 Michael Strahan: Super Bowl champion Michael Strahan's post-NFL media career has been as equally impressive as his on field accomplishments as a lineman for the New York Giants. Michael is currently a host on ABC's Good Morning America and an analyst on FOX NFL Sunday. In addition, he also hosts the hit ABC game show $100,000 Pyramid. His charismatic on-camera personality and versatility translate well onto the keynote stage too! Michael is regularly booked to speak at business events and conferences discussing topics including leadership, versatility and navigating rapid change from a personal and business perspective.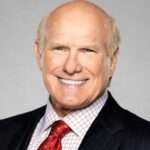 Terry Bradshaw: Terry was a legendary quarterback during his playing days and is now best recognized as one of the entertaining co-hosts of FOX NFL Sunday. After winning 4 Super Bowls with the Pittsburgh Steelers, Terry has blossomed as a on-screen talent. He's acted in a number of movies and is a great celebrity spokesperson for brands such as Tide, NutriSystem and Capitol One to name a few. Terry is a highly-requested keynote speaker who focuses on bringing his audience back to the basics for success. He cites a need for persistent self-improvement and gives specific examples on how to center your dreams, strategies and overcome adversity to reach success.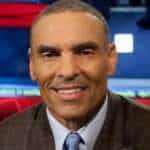 Herm Edwards: Does your audience need a good pep talk to get them motivated to succeed? Hire a coach! Herm Edwards is one of those guys that finds a way to connect with everyone in the audience on a personal level. He is a former NFL player and head coach who spend the last couple years as an analyst for ESPN. He is now back on the coaching grind as the head coach of Arizona State University's football team. Herm's zest for life and his passion for helping others succeed make him an extremely engaging motivational speaker. He combines what he's learned as a player, coach and analyst to teach your audience a game plan for success centered around integrity, teamwork, work ethic, communication and legacy.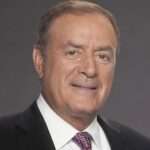 Al Michaels: No top NFL keynote speakers list would be complete without Al Michaels! Al is the voice of Monday Night Football and has been calling NFL games for close to two decades. In addition to his NFL work, Al has also been a play-by-play announcer for MLB, Olympics, and the NBA. He's an elder statesman in sports broadcasting, serving as a role model for many in the profession. Away from the field, Al is well spoken, insightful, kind, engaging and truly a joy to host as a keynote speaker. He shares stories and insights from his many years broadcasting sports and the valuable lessons he has learned along the way.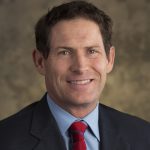 Steve Young: Legendary quarterback Steve Young is a 3-time Super Bowl champion, 2-time MVP best remembered as the leader of the San Francisco 49ers juggernaut offense in the late 80's to 90's. He now works as an NFL analyst for ESPN. In addition to his on camera work, Steve acts as managing director of Huntsman Gay Global Capital. His keynote speeches center around 3 key topics: leadership, commitment, and conviction. He challenges audience to have the courage to lead and be a role model for others while achieving your goals.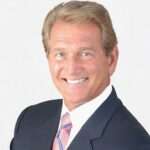 Joe Theismann: Many remember Joe best as the talented Washington Redskins quarterback who suffered a tragic leg injury that cut his NFL career short. But you can't keep a good man down! Joe went on to have a successful career as a broadcast analyst for ESPN and NFL Network for over 20 years. He now serves on the board of directors of Johnny Rocket's Group restaurant franchise. As a former sports star turned businessman, Joe has learned first hand how to overcome adversity to find new success. As a keynote speaker, he shows how passion, leadership and teamwork can combine to create a game plan for success.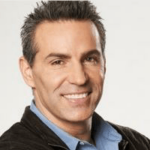 Kurt Warner: Kurt is a prime example of believing in yourself and never giving up to achieve the goals you set for yourself. His story has been dubbed one of the greatest in NFL history after going undrafted out of college and working his way into the NFL through the Arena Football League. His stats were astronomical, and he eventually led the St. Louis Rams to a Super Bowl title in 1999. In 2017, Kurt was elected into the Pro Football Hall of Fame following 12 years as a quarterback in the NFL. Kurt is a wonderfully humble keynote speaker who talks about how faith, perseverance, and teamwork can lead you to success in work and life.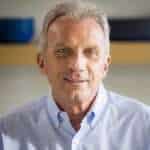 Joe Montana: Rounding out our list of top NFL keynote speakers is none other than Mr. Joe Cool himself, Joe Montana. He is easily regarded as one of the greatest quarterback in NFL history. He was praised for his ability to stay cool under pressure, and was infamous for his late fourth quarter comebacks. This has translated well into motivational speaking for Joe, sharing his strategies for staying calm under pressure to get the job done. In addition, he discusses topics including leadership, motivation, preparation and the importance of trust in your fellow employees.
As you can see, there are many NFL keynote speakers who can fit the bill for your unique event. Check out our full list of football keynote speakers for hire and contact us today via email at booking@celebrityspeakersbureau.com or call (212) 410-2853 to talk to a speaker booking agent about bringing one of these great personalities to your next event.